Hello!
I'm feeling creative at the moment and itching to customise some clothes.
My latest DIY idea came after a hungover afternoon watching The Coneheads! (perfect early 90s easy viewing!)
What caught my eye was Connie Conehead's denim jacket.
You have no idea how hard it was to find this picture!
I love it and now I must have one!
I've trawled the internet for American Flag denim jackets without much luck. I think I can have a bash myself though.
Inspiration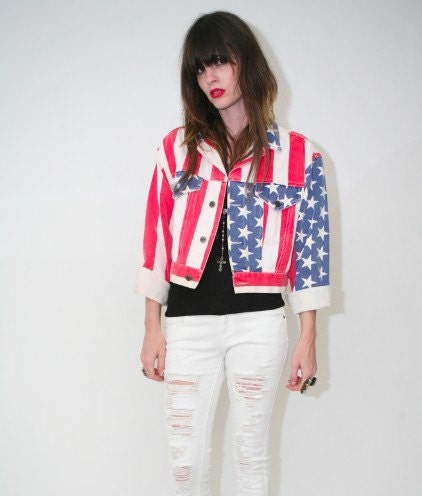 Even Rihanna has one!
All I need to get my hands on is another vintage Levi jacket to decimate, some American flag print fabric (old Tshirt?) and maybe some studs.
Can't wait!
Have you got any DIYs lined up?
Foxy x