Hello!
This is just a quickie to show you a really simple DIY I did the other week.
Take one old stiff-collared shirt; this may or may not be a cheap rag you bought to dress up as a slutty school girl for freshers week and, depressingly, no longer fits *cough*.
Then simply snip the collar off! Use fabric scissors and cut really close to the seam to make the edges look tidy.
And voila!
Perched on my new bowler hat
Poor photo taken on my phone!
I added a collar chain that I picked up for around £3 from Forever 21 but for a more permanent fixture, you could add studs or sequins.
Here's some inspiration...
Stud collar, £15, Asos
Cross embellished collar, £15, Asos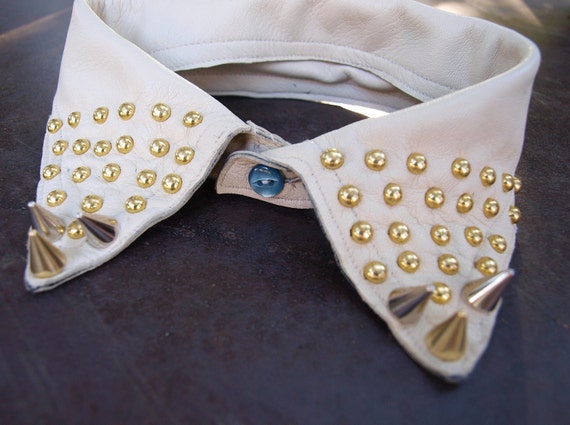 Studded collar, £29, Etsy
And there you have it! Gives plain tops a bit of an update and they're much cheaper to do yourself!
Have you customised anything lately?
Love,
Foxy x